Our Fleet Maintenance -Bike #4-HONDA CRF250L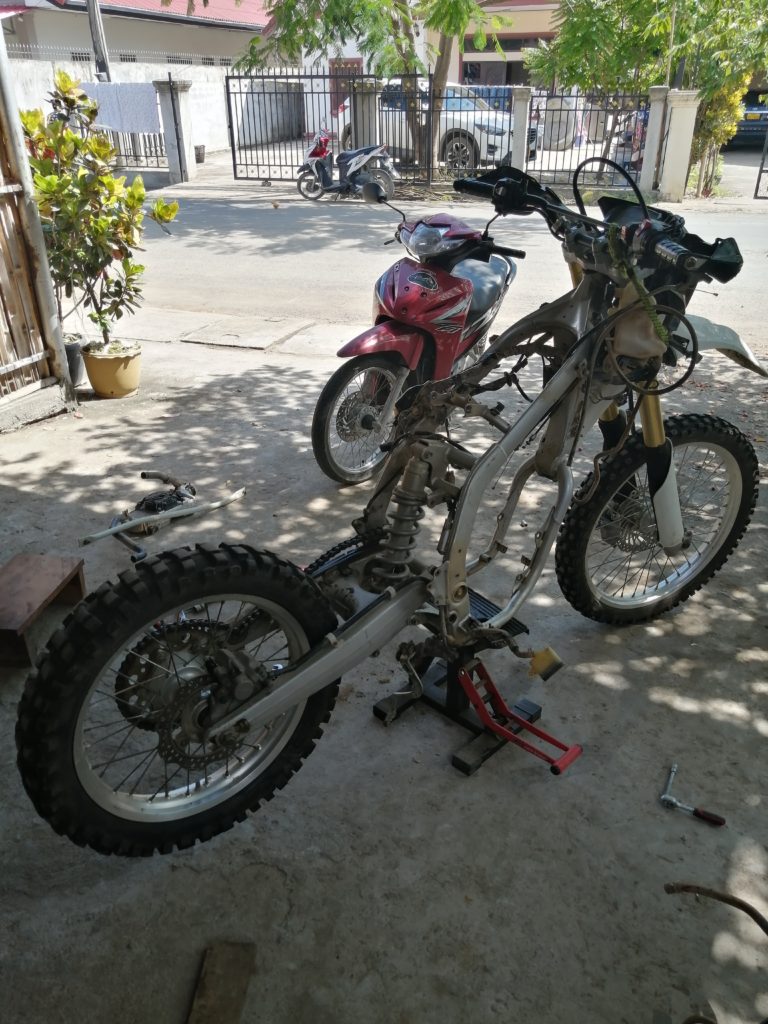 Bike No. 4 – 2015 Honda Maintenance – 88,000 km
In January this year, maintenance to the bike included: piston rings, barrel, cylinder head refurbishment, rear hub, chain sprockets, tyres, front brake disc, fork seals, and throttle cables. Following that, the bike was used by an agent of mine for nearly 6 months. I haven't seen it since 'lockdown' began in March. Recently it was returned and needs to be brought up to the same standard as all the other bikes.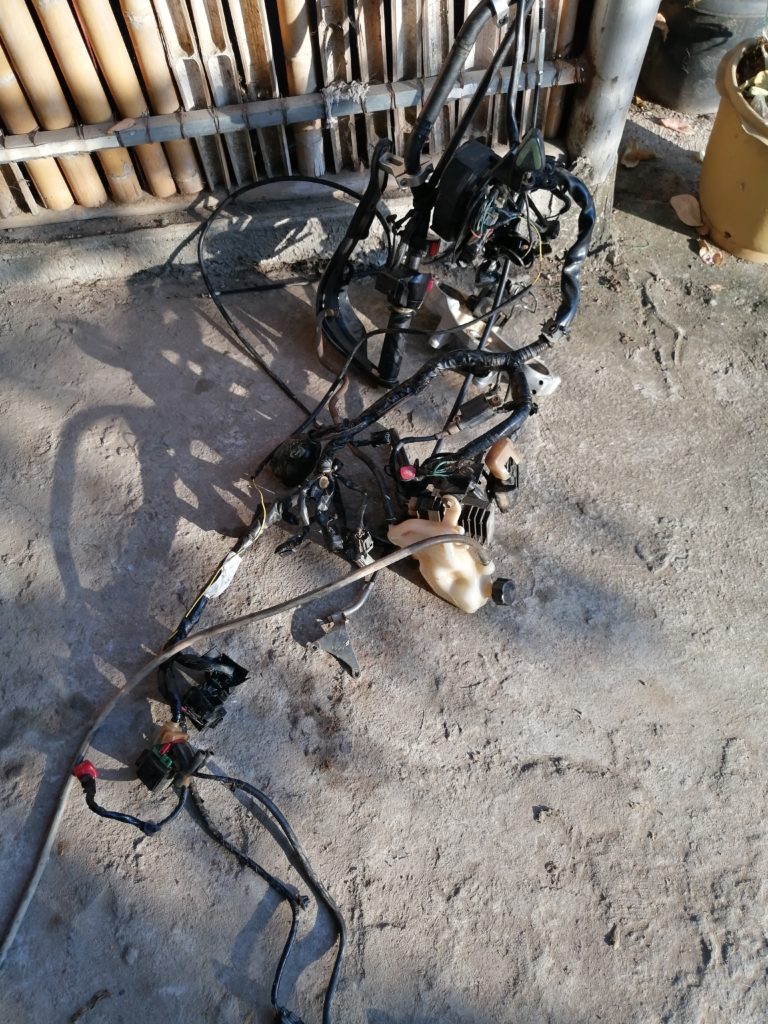 So I began with the frame. As it looked terrible, I took the whole bike apart. Everything was removed from the bike for a tear down to check the parts over. The frame underwent some cosmetic surgery at the paint shop. After checking the bike over, I needed to replace the steering head bearings which were pretty worn.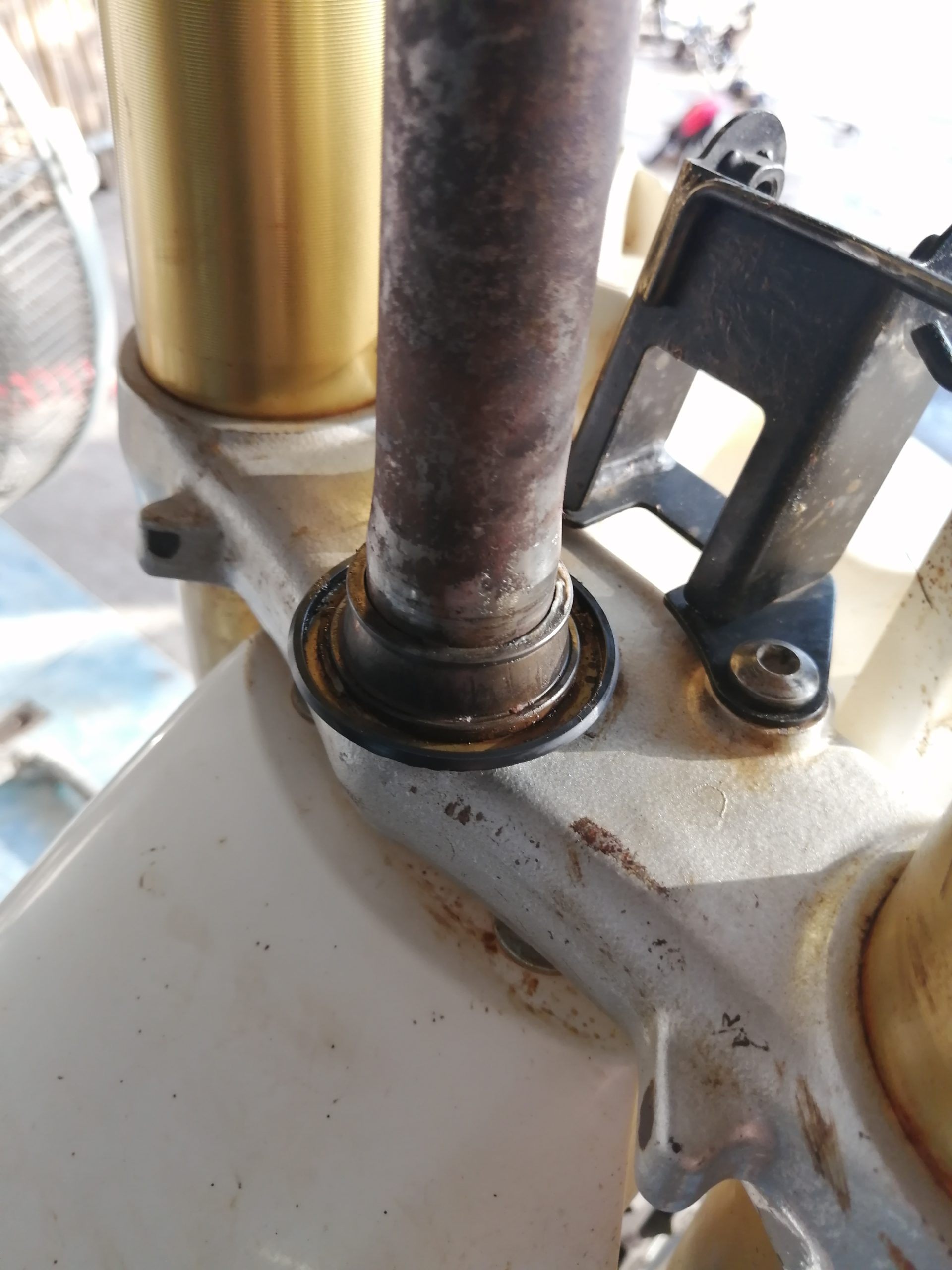 The frame came back from paint shop and looked great. Time to get going on rebuilding the 250L. After about 8hrs, she is back together and running nicely. I changed the oil and filter, added fresh coolant, and she seems happy enough. Appearance wise, it's looking much better. I need to order some new plastics, other than that she's in great shape ready to take you wherever you want to go in Laos.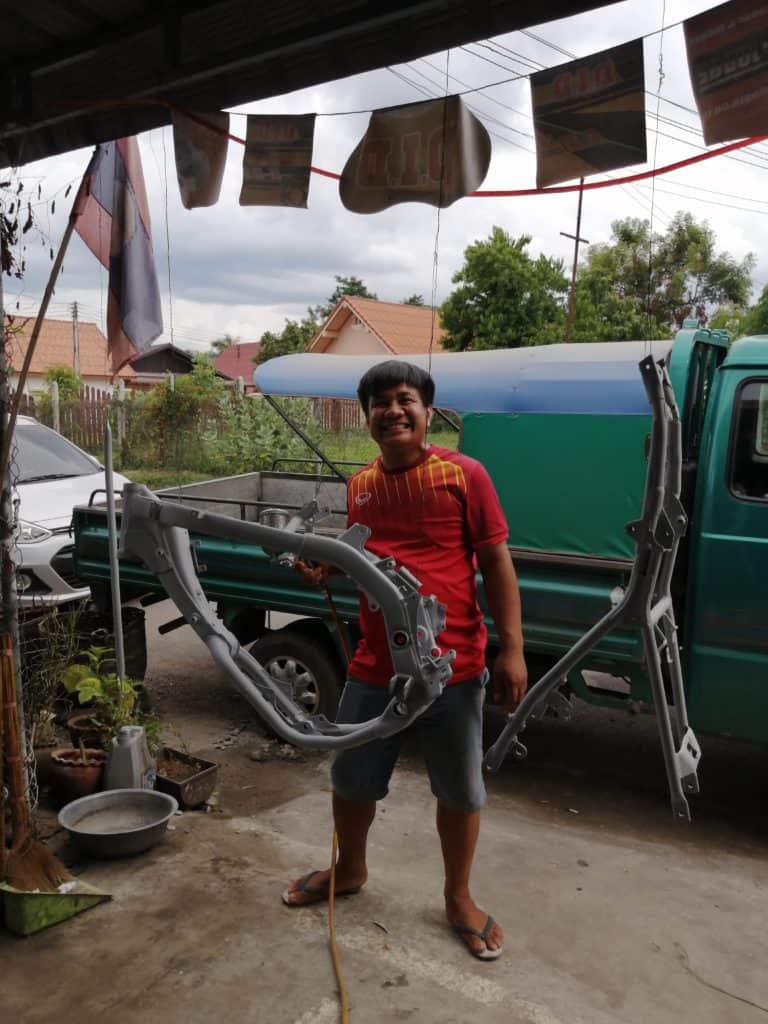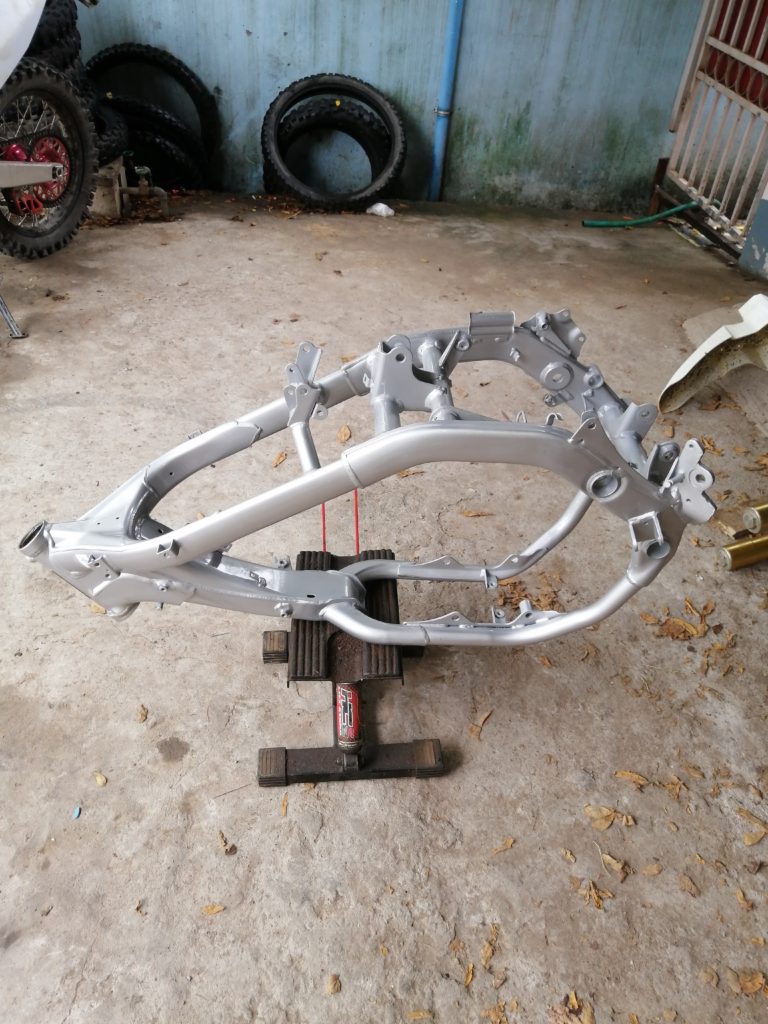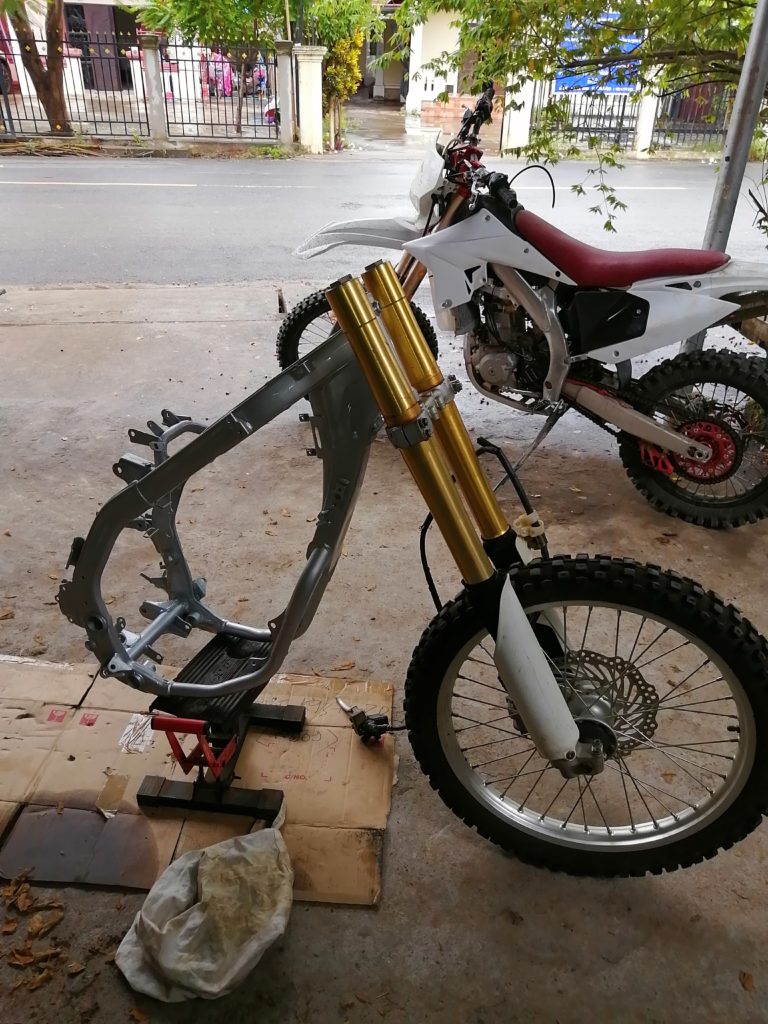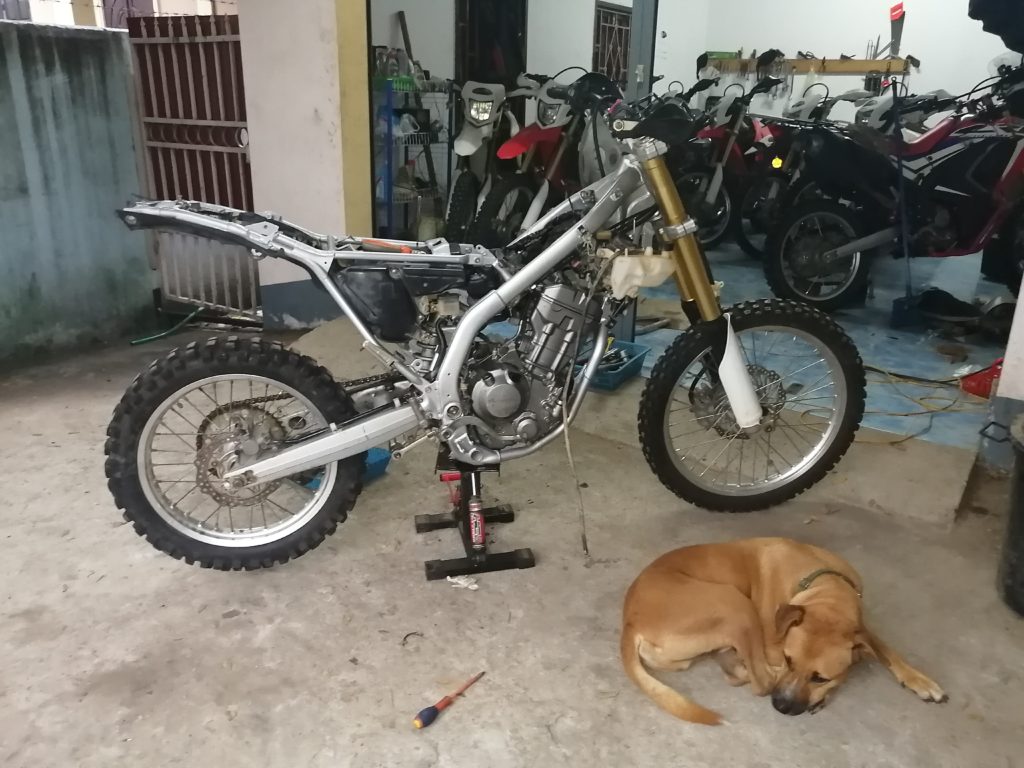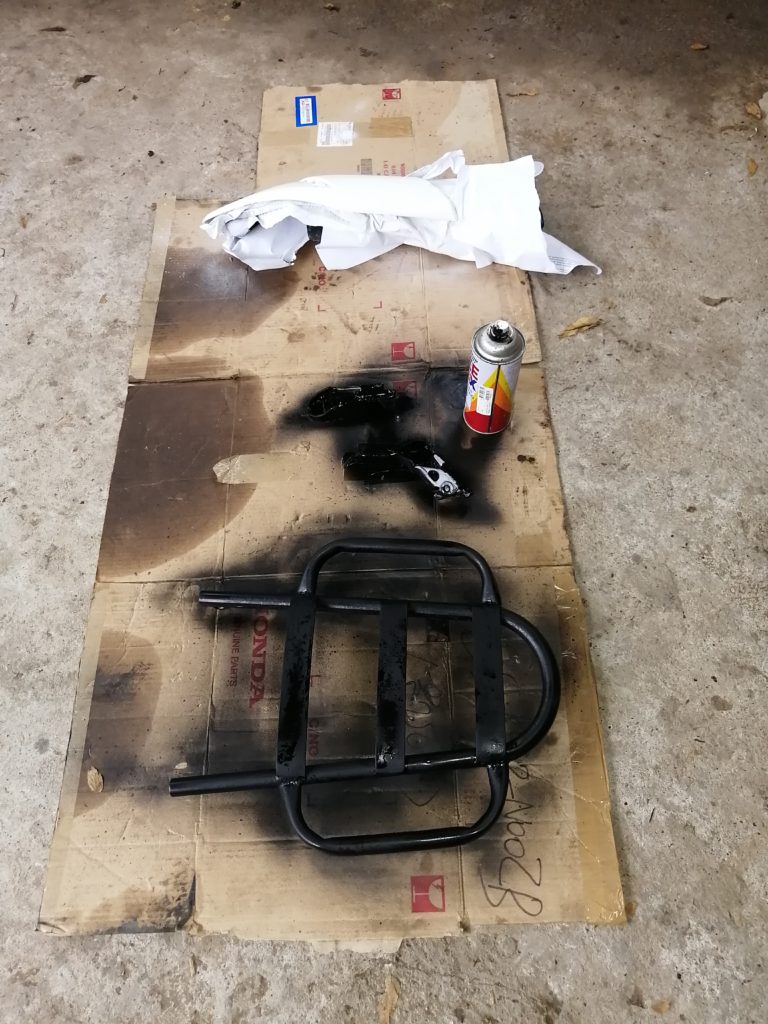 Although no4 has done some serious miles, the bike still runs great. We still have 15 year old Baja bikes selling here for $2000.00 with a lot more miles than this one. New bike imports are slow and tax's are huge on new bikes. We pay $3000.00 more than in Thailand where they are made. I keep the old bikes in good condition and rent them out at a cheaper price. I would have no problems jumping on this bike and riding it for 3 weeks. Loaning out a bike that is not at 100% is not how I do business. I don't want to drive 100's of K's to fix something that should have been done already. Prevention is better than cure….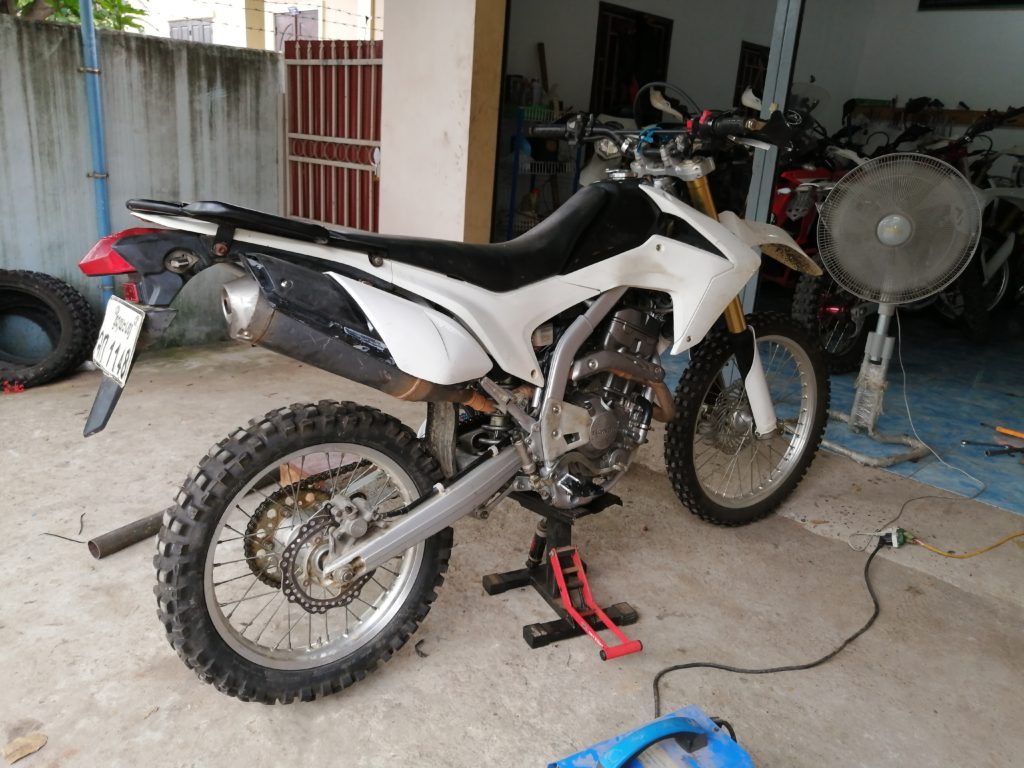 After the Maintenance
In fact, I'm thinking of doing just that. Heading off on a trip, that is. We've been sitting around since they closed the borders in March. From this page you can see we try to keep busy, fixing bikes etc. But I want to go back to the fun part of work, hitting the road. Now that No4 is ready to go, it seems like time to test her out! Maybe I'll get a chance to head down South to check out some of the trails we run on our sister tours on the Ho Chi Minh Trail.