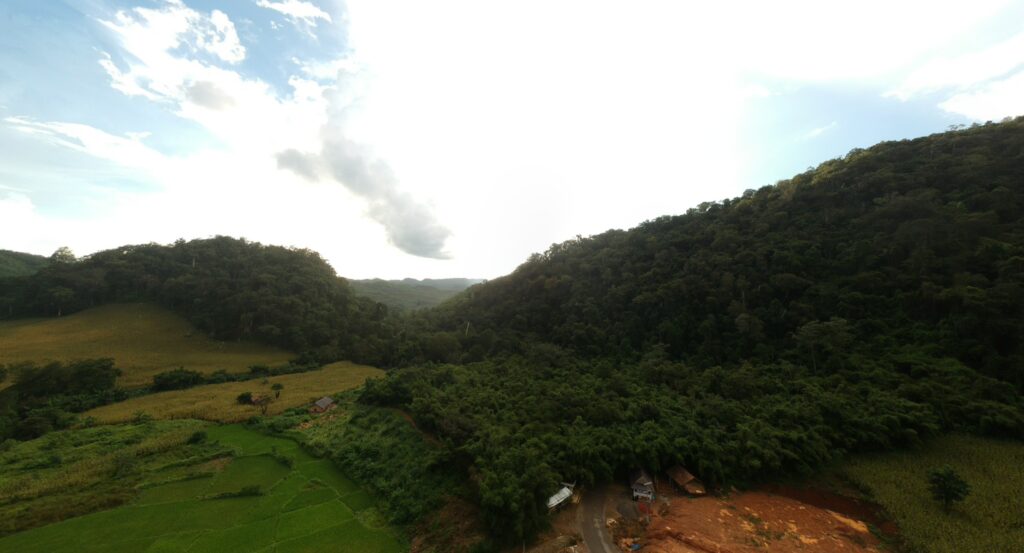 I had never heard of this Cave, which is a little surprising when you consider how big it is. I've put its detail at the end of this text, which is well worth the reading.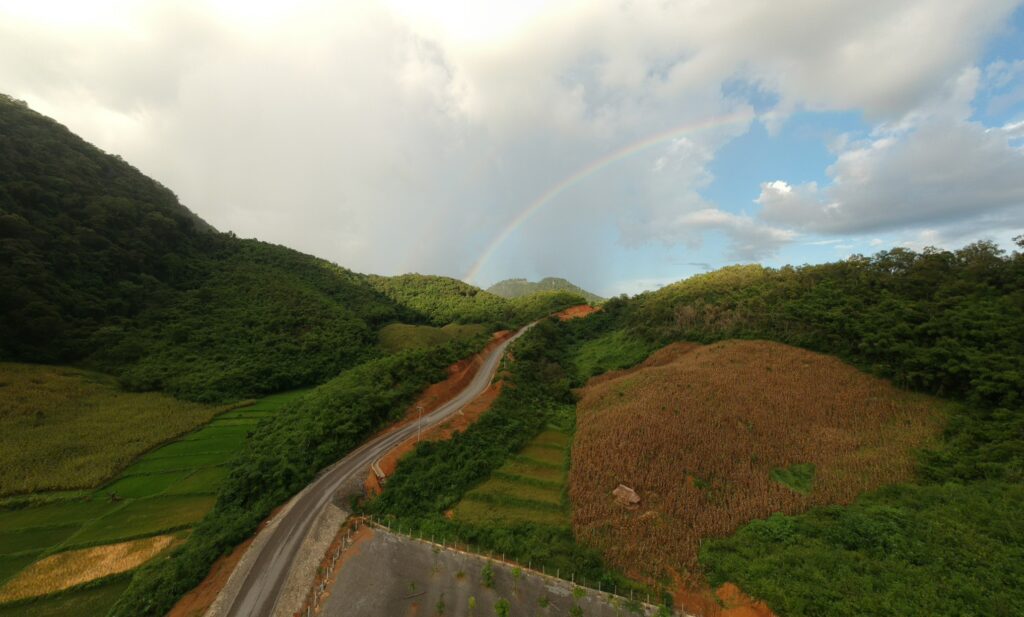 Our story is we were in the area looking for a camp site, when we saw the Cave on the map. We rode in its direction, not expecting anything more than a cave. On arrival we found a very impressive facility, including information and toilets. The whole site has been developed, including a new access road from Route 13, which should be finished in late 2020.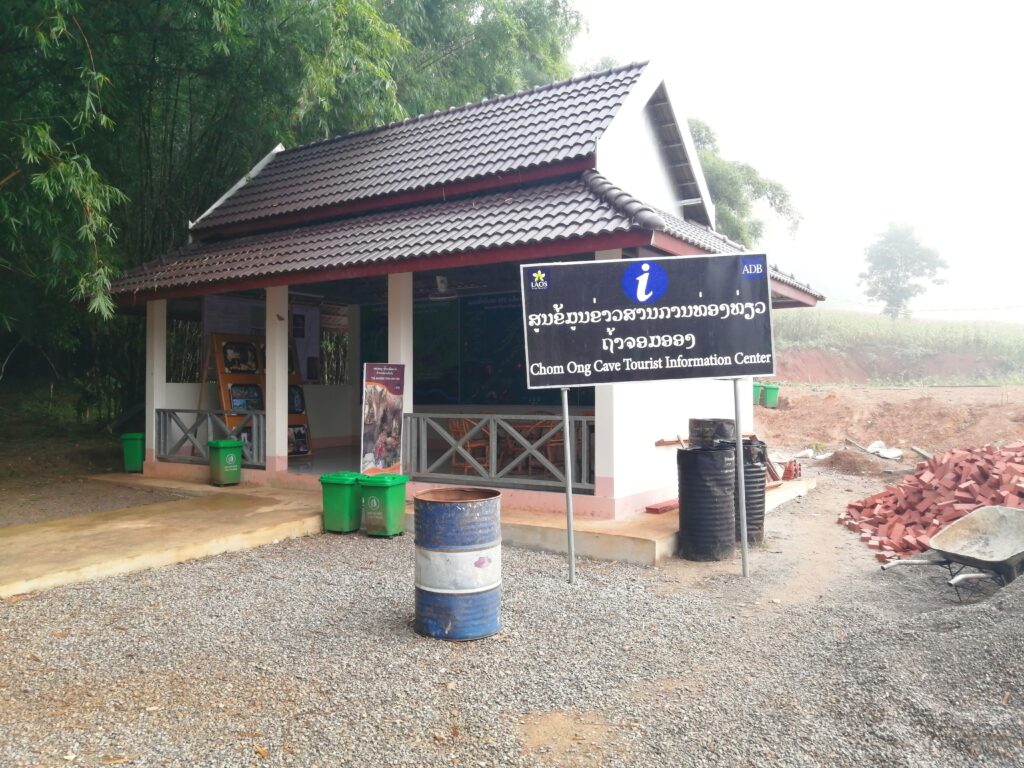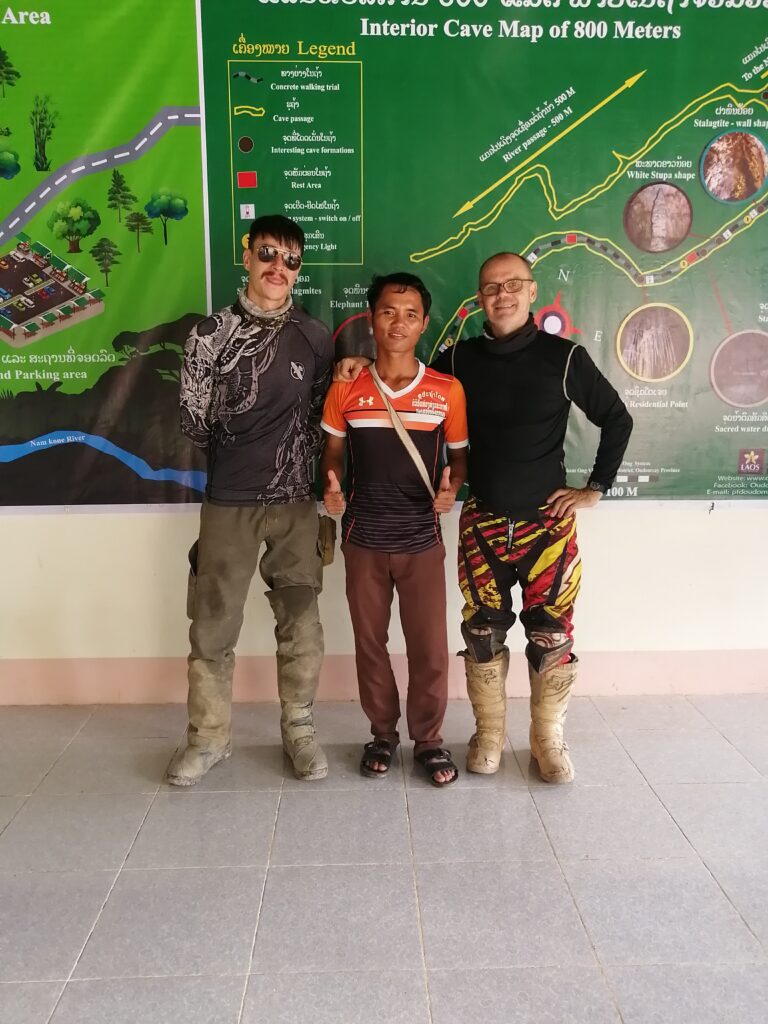 We camped there, although the Village of Ban Chom Ong has a Homestay. There is another homestay being built much closer to the Cave, but camping is allowed so overnighting is not a problem. Toilet facilities are clean and tidy, and they even have a disabled toilet. There are no showers, but we bathed in the handy river nearby.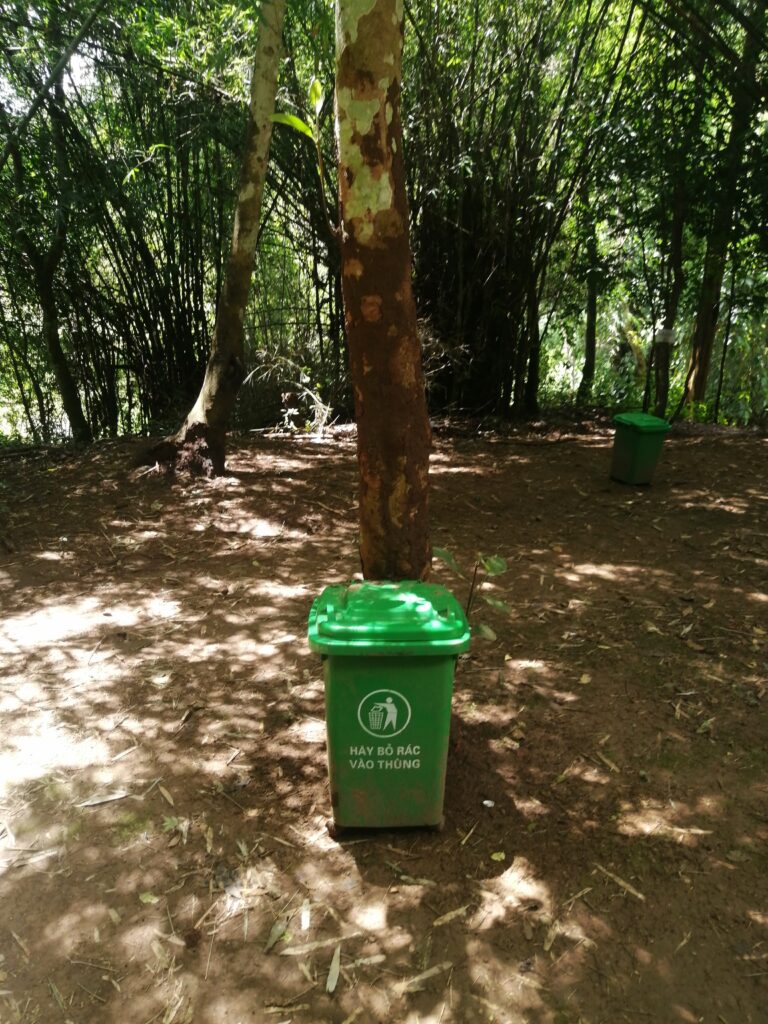 The people working at the Cave organised meals as we wanted. You can do that yourself, but it was too wet to BBQ when we were there. Once there you can look around the Caves by yourself, or take the 2-day Trekking Tour that is on offer. The Tour means you are shown everything, get to sleep inside the cave, and trek back the next day.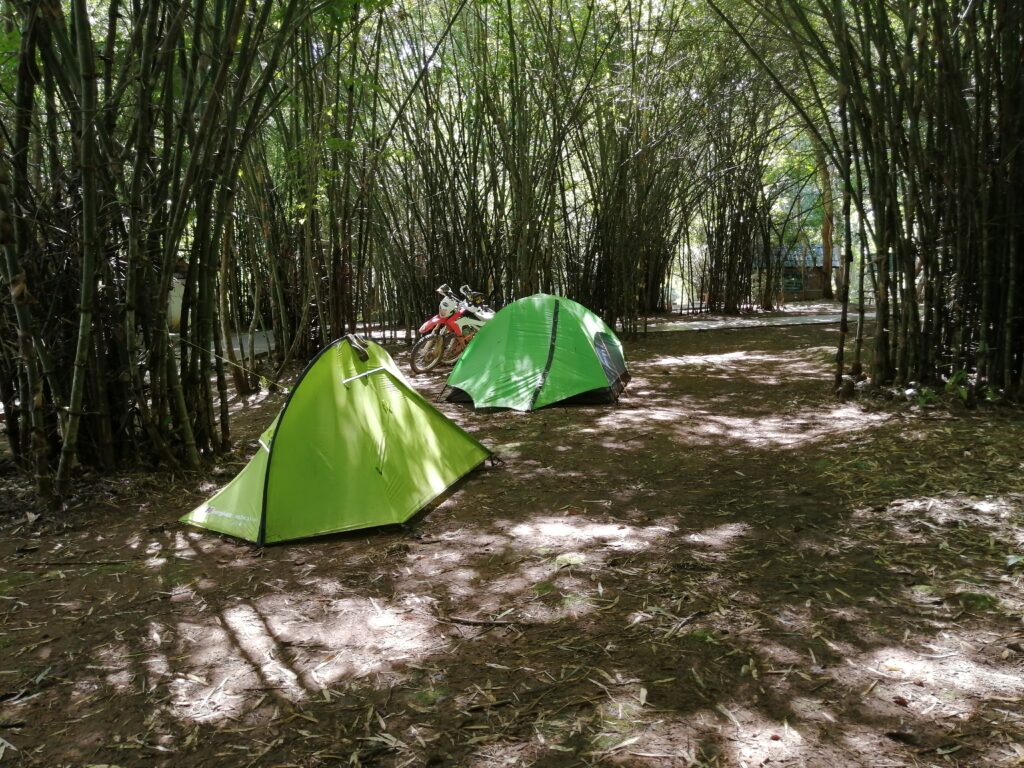 There is a 'wet cave ' and a 'dry cave'. We looked at the dry cave which has had much work done to it, inside and out. The whole place has been fixed up really well. It's great to see the daily cleaning of toilets, emptying of rubbish bins, and sweeping of walk ways. All for the the benefit of customers unfortunately now few and far between, as we all know.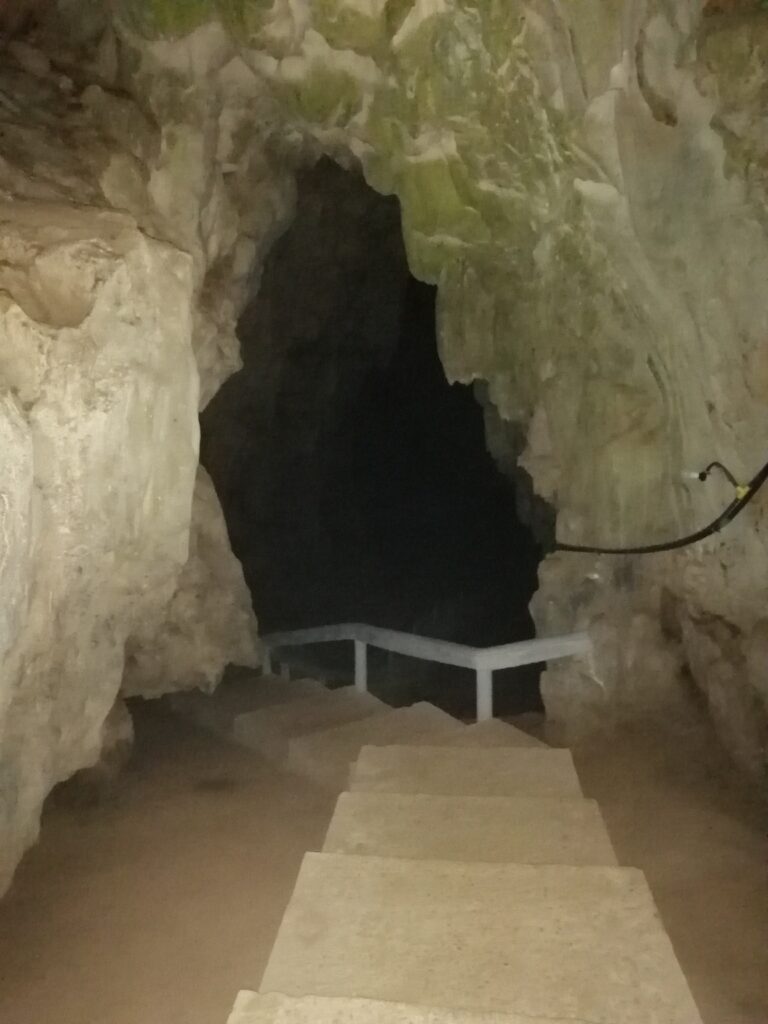 For you guys who like camping and hiking life, you'll love this great weekend trip. It's only 15,000 Kip to get into the Cave, but it's guided Tours are more expensive, details below for that.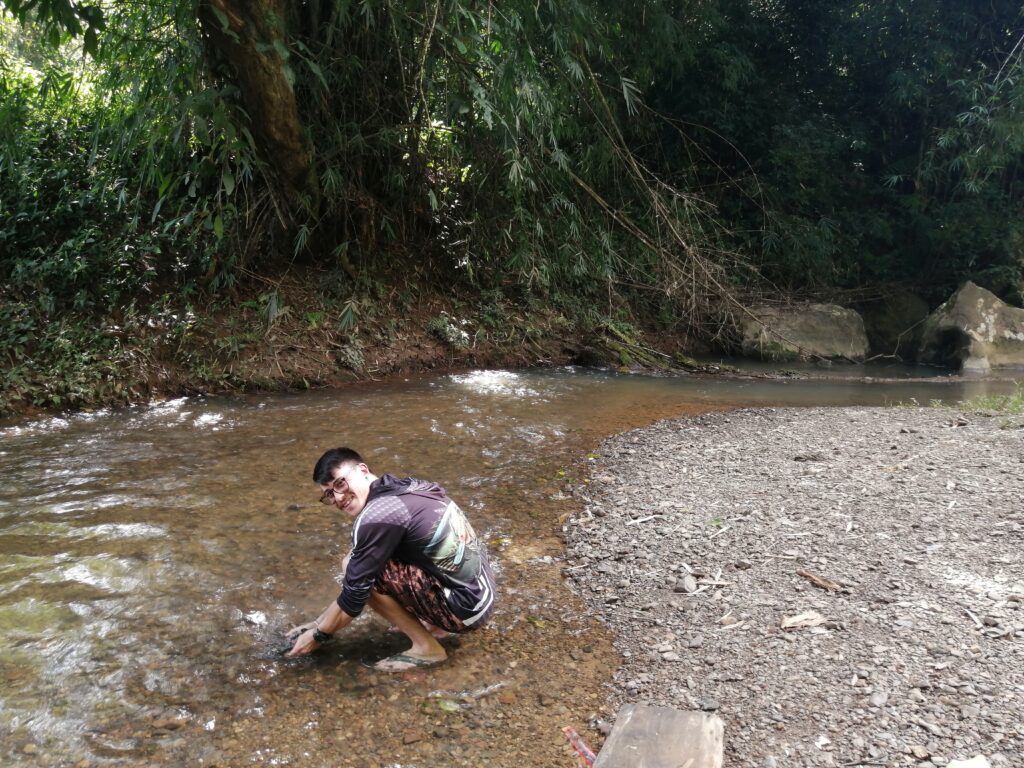 Getting there from Udomxai is easy. Just follow Route 13 North towards Luang Namtha, and there is a sign for the Cave about 25 kms out. Follow the road to the Cave, which is sign posted 'en route'.The internet signal was pretty poor, which we didn't mind. All in all, this is a great place to visit.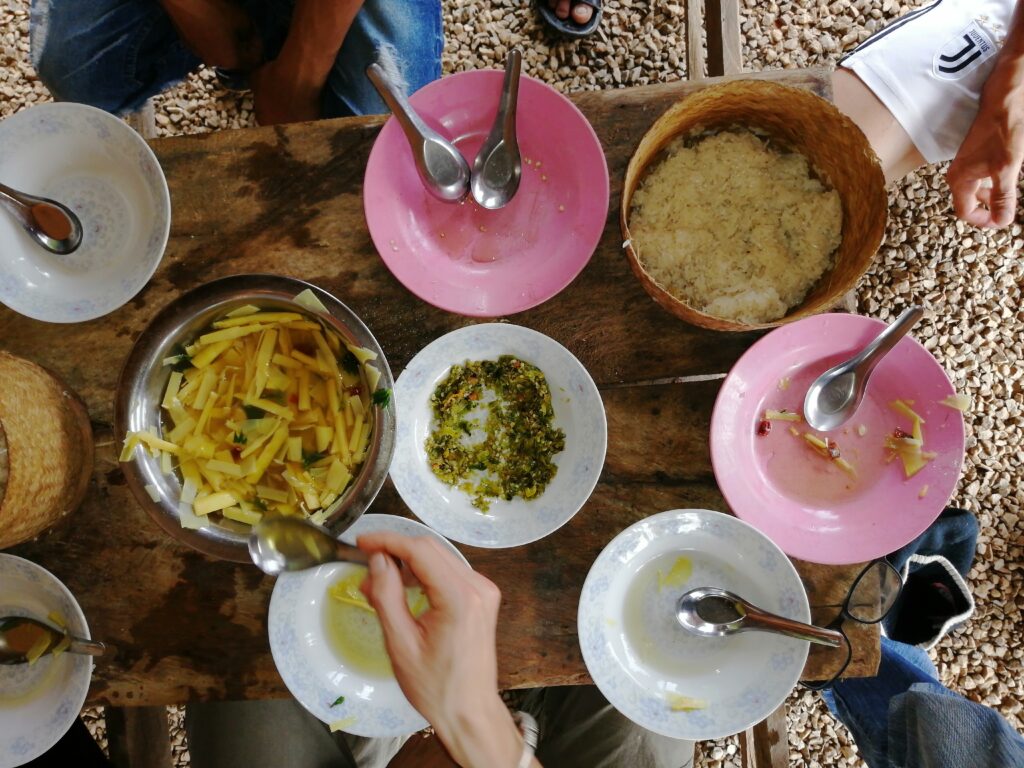 Chom Ong cave Info
The system stretches along a 4 km long mountain ridge, with parallel running and interconnecting fossil and river passages. It was explored to a length of about 18kms with some small, unpromising side passages remaining. The typical passage dimension is 20-25mtr wide and 20-30 mtrs high. Its two overlaying passages, a river and a fossil passage, are linked in a huge 100×30 mtr hall, that is 30-50 meters high.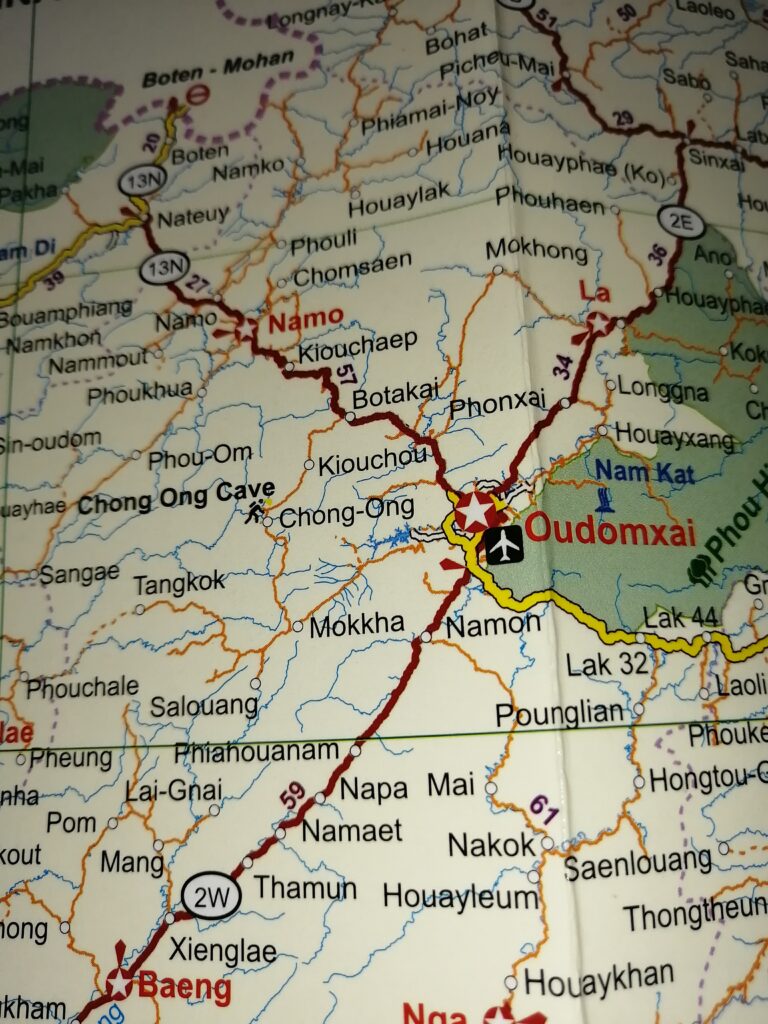 The cave is a trough cave, that can be entered with exploration equipment near the small stream inlet in the north and left at the outflow in the south. A full traverse takes 5 hours, with an additional 1 and 3 hours respectively, return walking time to Chom Ong village! But this traverse is not recommended for tourists, as several climbing parts and slippery river walks are unavoidable.
The cave is not only one of the longest caves in South East Asia, but in the opinion of the cave exploration team, one of the most beautiful and interesting. With its two very different passages it has a diversity that is very rare. It impresses with several huge stalagmite and stalactite formations as well as vast glittering parts, sinter basins but also geologically interesting parts (shields, floe calcite etc.).
It's said that Chom Ong cave is the most beautiful and diversified cave in Lao PDR.
Enquiries can be made on this number, Lao & English. Mr Thonkhan +856 2098553473 Whatsapp.