Tales from The Ho Chi Minh Trail-Mark Morgan
Marks letter of introduction
With the approach of the 50th anniversary of my deployment in October 1968 to Task Force Alpha at Nakhon Phanom (NKP), I searched the Internet for tours of the Ho Chi Minh Trail in Laos in those areas that I monitored as a targeting analyst.
I happened upon a tour operator in northern Thailand who referred me to Chris Corbett as the go-to-guy for doing just what I had in mind. After a few e-mail exchanges, we agreed on a place and date to meet to commence the tour. The resulting outcome was nothing less than an adventure.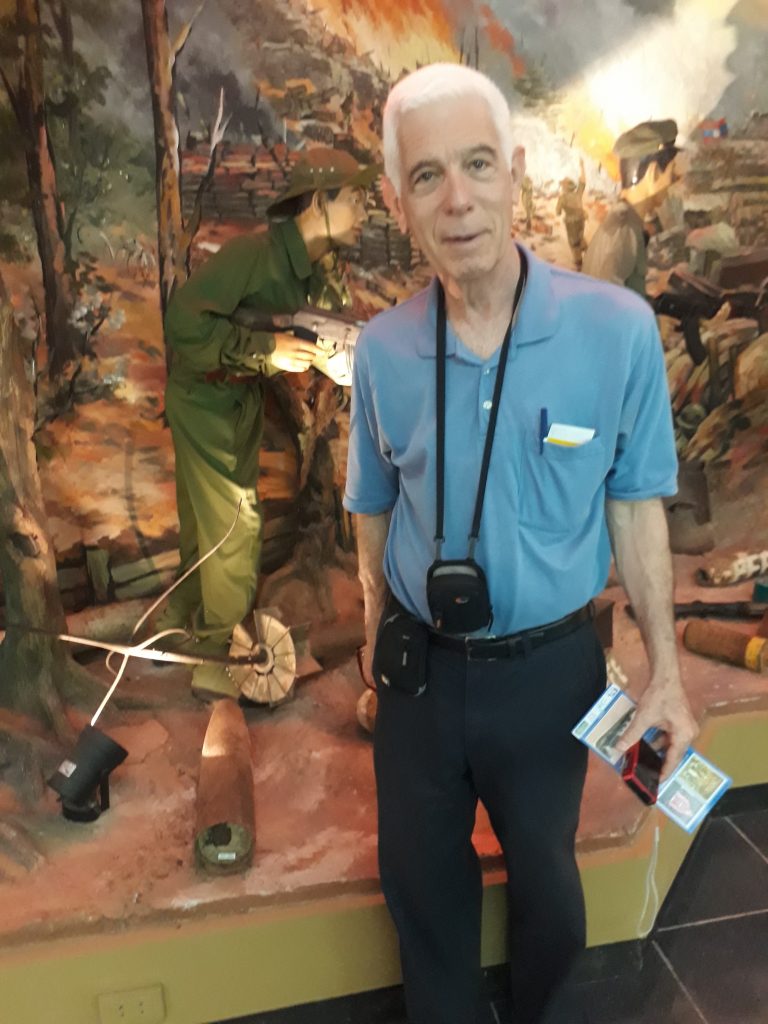 Making the Journey
Geographically, my four-day excursion began in Pakse in southern Laos and headed north through Muong Phine, Tchepone, the "Chokes," and the approaches to Ban Karai and Mu Gia passes before turning west to terminate in Thakhek on the Mekong River across from NKP.
We came across numerous collection points of defused but unexploded ordnance (mainly 500-lb bombs), saw fields still pockmarked with bomb craters, and drove on many of the still dirt roads that comprised the Trail some fifty years ago.
Meeting Chris
Chris is an affable and knowledgeable individual who is conversant in Lao and knows what to see, where to go, and how to get there. He's both a good conversationalist and a good listener, and can down a beer with the best.
Chris has been exploring Laos, north, and south, for more than a decade, and can tailor an excursion to meet the needs and time constraints of any individual or group. For rugged individuals dirt bikes are available. For the tamer, 4-wheel drive vehicles can be the order of the day. Chris can arrange for whatever is needed.
Thanks, Mark, it was a pleasure to meet you!