Tales from The Secret War In Laos -Xaysomboun
Looking for Vang Pao's second home on the lost trails of Xaysomboun Province
After being in lockdown here in Laos during March and April, we were finally released with provincial borders reopened early in June, 2020. That was great for me as I was eager to go for a ride and check out leads on things, trail wise and otherwise. The ride would be to Xaysomboun, or the 'Special Zone'. An area closed to the public since 1975, reopening in 2018. People like myself had been there since the reopening, though access to some areas was still prohibited.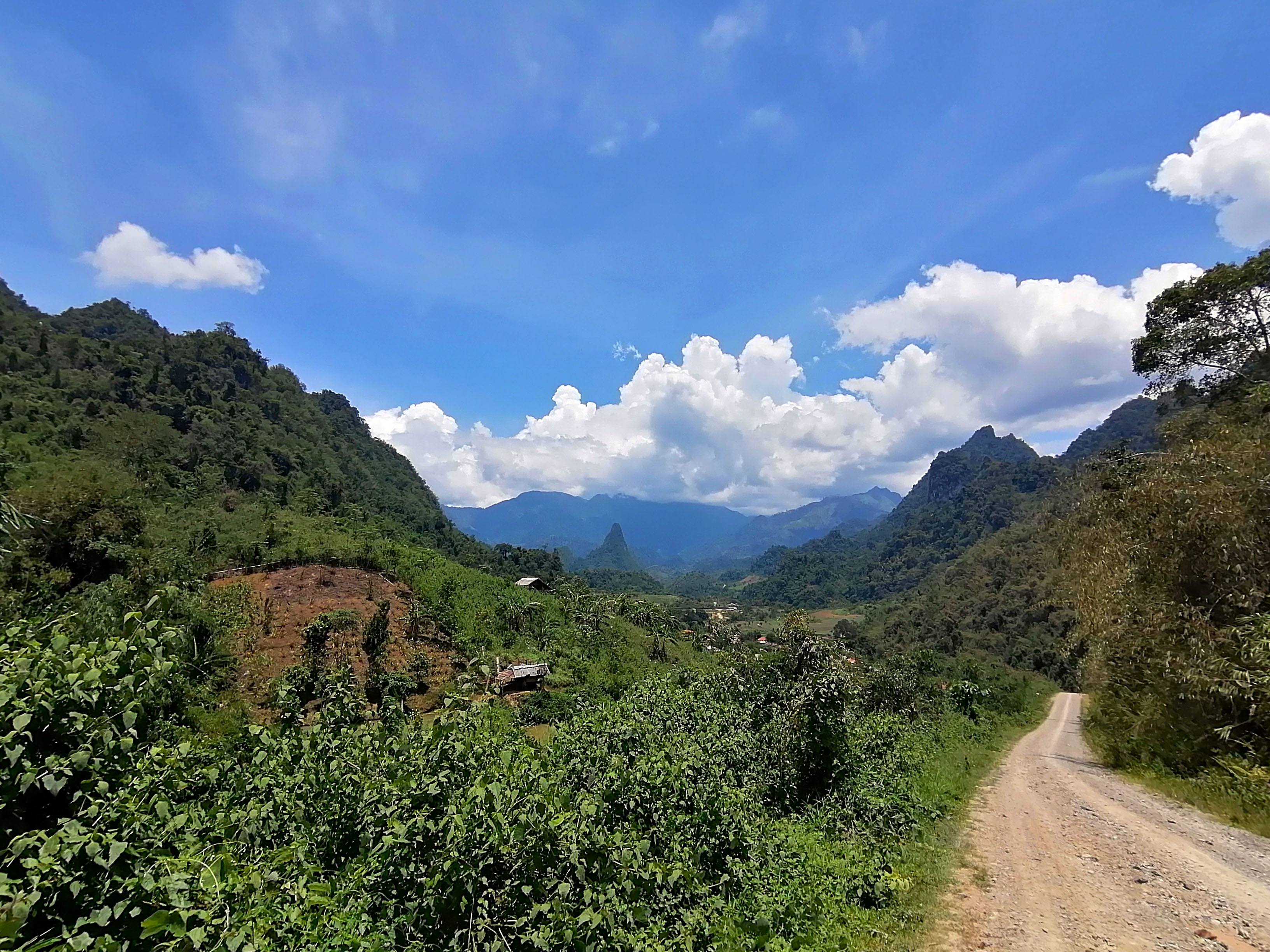 While I was packing my bike to go, I got a call from my friend to ask if another friend could join the ride. That wasn't a problem, as three is a nice sized group. We would all meet up in Vang Viang, then ride to Long Cheng on the road around the Nam Ngun Lakes. Formerly the Phu Bia Mine haul road, it is now used by trucks, servicing hydro power and iron ore mining projects in the area. Not only is the road in terrible condition with rocks everywhere, you have to be constantly alert for those speeding trucks that are a danger to other road users.
The plan was to ride most of the way together. I would then divert onto an 'off road' trail, meeting meet them at our final destination. A separation due to them not being big on the 'off road'. So, we went our separate ways about 25km before Long Cheng, with me going on my 100km detour. I had been told that during the Secret War, General Vang Pao had another house and landing strip in the area, for which I had a rough location. The house I found the site quite easily. There were a lot of Army about, and my experience with these guys tells me to stay away from them. Stopping and looking would inevitably bring me to their attention, so i carried in riding. Now I know this location, I can find out more about it from my friends in local government.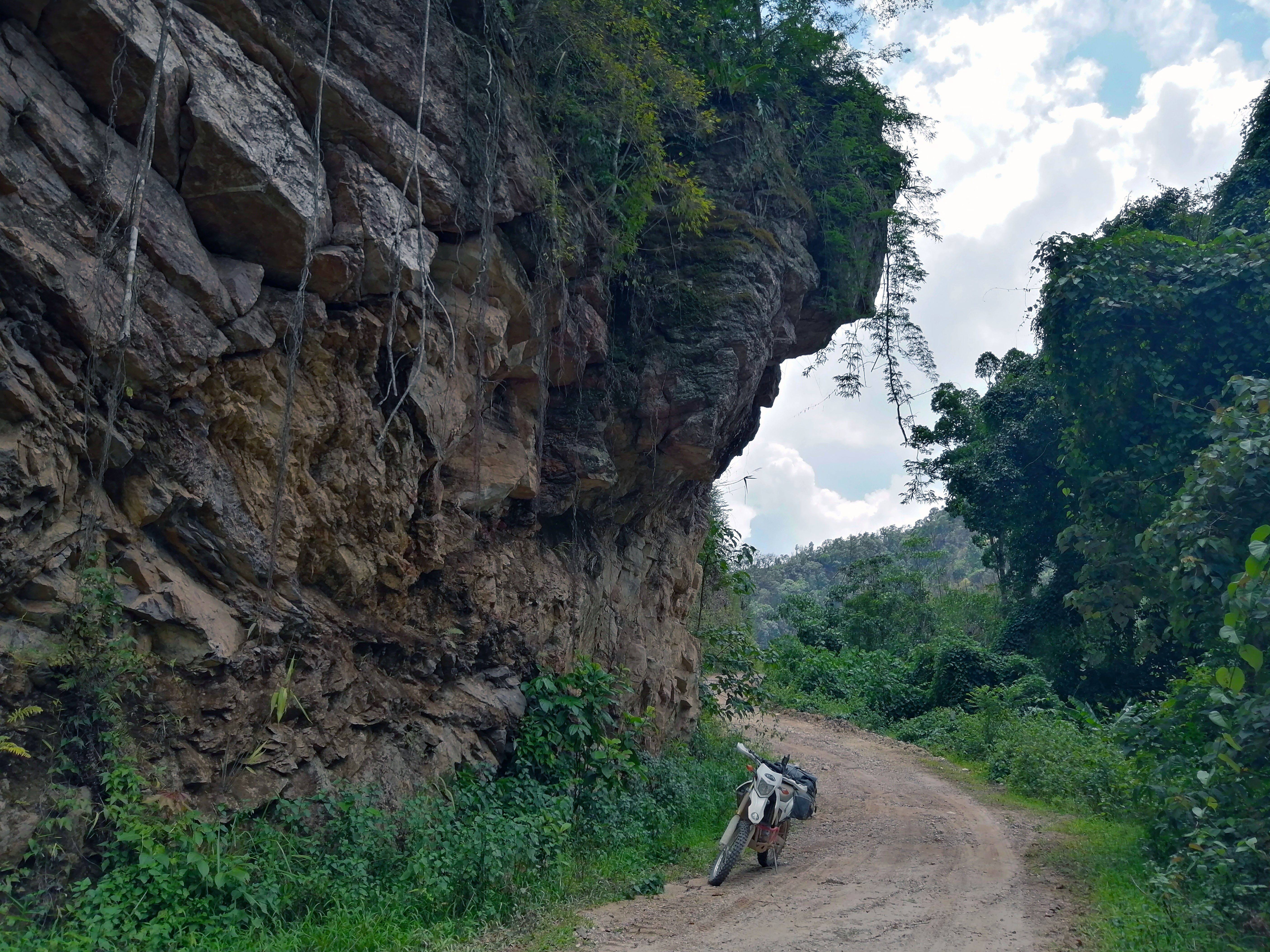 After marking what I though was the old house and airstrip, I moved on to search for the other trail that wasn't difficult to find and a beautiful ride. Not only is the surrounding countryside stunning as is usual around here, but I had it all to myself, or so it seemed. I needed to ask for directions in a small village, one which I think hadn't seen a foreigner in a while. So much so that not only did the locals look at me suspiciously, the children all hid! As soon as I asked for help using Lao though, they all relaxed. In no time at all I was back on the trail, and enjoying the ride.
Deeper into the hills, I could see an Army checkpoint. They stopped me to ask what I was doing in the area, and checked my bags. The troops were friendly, and after a check of my papers and bags sent me on my way. Just so you know, the reason the Army is still present is because it's said the last of the Hmong fighters still live in these jungles, albeit 50 years after the conflict. I soon found another trail I wanted to take, but unfortunately another Army checkpoint blocked my way. Asking to go thorough I was firmly refused, so went on towards Long Cheng, arriving at the main road near Xam Thong.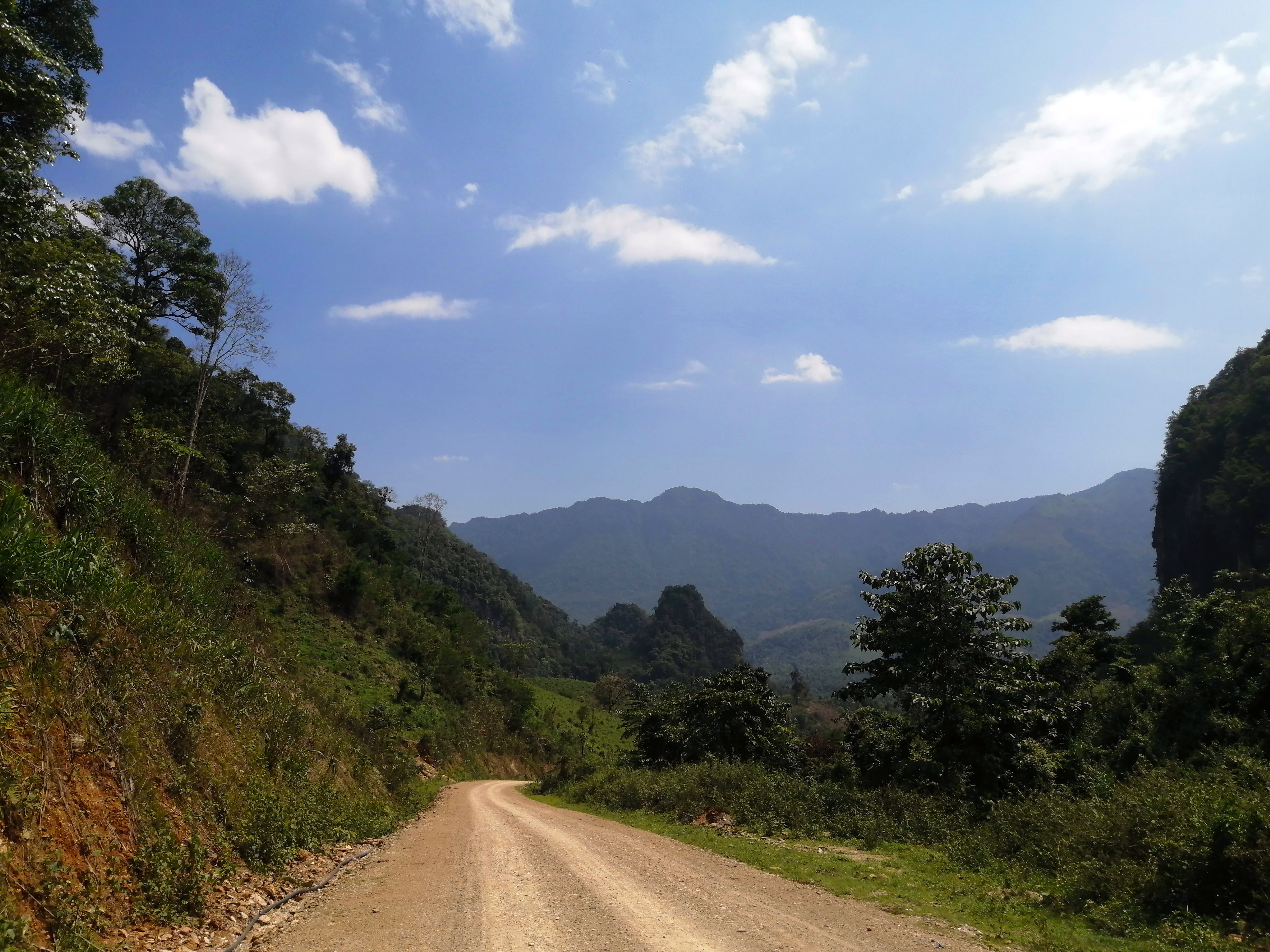 Continuing on I found the overgrown entrance to a third trail I wanted to look at, which after a few hundred yards opened up nicely. I earmarked this one for later and headed back as it was getting late in the day, and I don't particularly enjoy riding at night. I took the old road into town, enjoying the undulations caused by its washed out, rutted, rocky surfaces. Surprisingly, the others had not arrived. On their arrival sometime later, they explained they had suffered a puncture a few minutes after I had left them. Good job they had the spare, and the tools needed to fix the bike!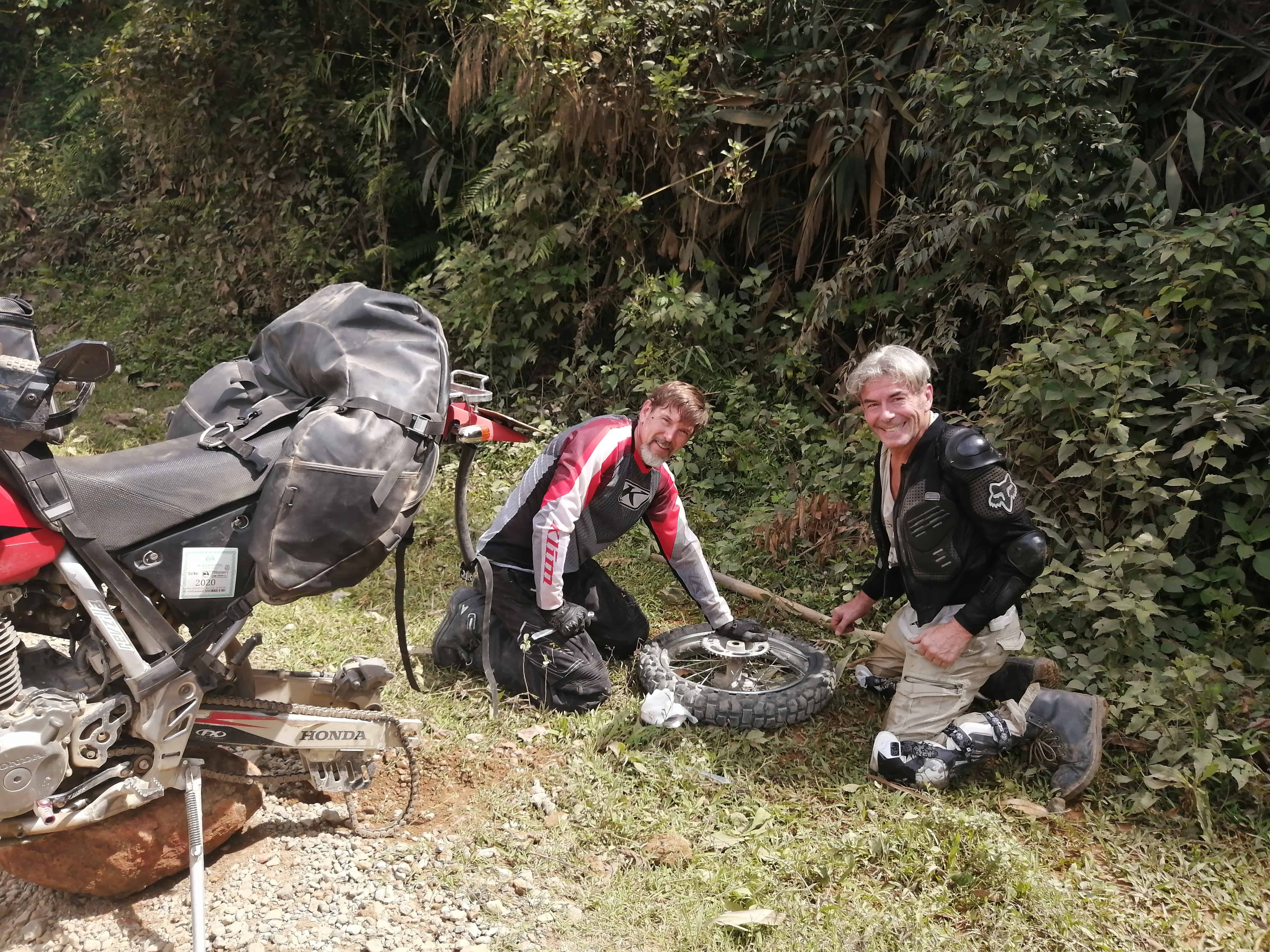 That completes my survey on this part of Xaysomboun for now. We now have many ways to come in and out, and also some interesting things to check for the future. Please keep an eye out for further information. I will head for Vang Viang alone, as the others have made plans to go elsewhere. As for me, a nice hotel in Vang Viang, some great food and an early night to conclude my mission. Back to Luang Prabang in the morning……